La Ultima Gurimba – The last "Guarimba".
Ricardo Arispe Barquisimeto, Venezuela.
About BAG Online Art gallery
Living in a time where creativity has no boundaries. Images and sounds travel freely through the Internet and end up in people's portable devices. Now, it is easier than ever to find information in any field of interest. In the art world, this has had a major impact, as people can find information on disciplines as diverse as music, visual arts, and fashion in manifestations that go from the most traditional to the most innovative and cutting-edge. This has tremendously contributed to increase artists' creative potential, and has given the public a greater awareness of artistic movements that surround them.
BAG – a space for art lovers and collectors
Before committing to start a collection, there are important questions that art lovers should consider, such as:
What does art mean?
Should art always be an investment?
What kind of budget is needed?
When purchasing a piece, is personal taste more important than the piece's potential resale value?
At BAG Online Art Gallery, we think that a great motivation to purchase an artwork is to love the piece, as it will become part of the collector's daily life (the piece will "live" in their house or office). We also consider very important to learn about the artist and his/her work, as well as to gain knowledge on the piece historical and artistic context. We offer our clients the guidance and assistance needed to make the process of purchasing a work of art easier and enjoyable.
We understand that passion for art is the fuel of collectors. We believe that art collecting goes beyond amassing valuable pieces, and that it is usually a sensory and intellectual experience. We believe that art has the ability to surprise, amaze, and inspire. Art gives us the opportunity to see reality from different perspectives, and invites us to think and reflect about the world we live in, which makes art collecting a fascinating learning experience.
At BAG Online Art Gallery, one of our goals is to discover emerging promising artists whose work is impressive and affordable, to encourage art lovers to become collectors. We are always delighted to help discover outstanding works of art!
Belkys Guerrero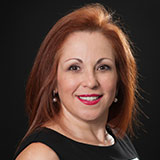 A Spanish gallerist once said, "gallery owners are like orchestra conductors, who make all the instruments sound harmonious to form a melody." Belkys Guerrero truly believes that in order to be gallerists, it is essential to be passionate about art, in addition to all the knowledge and dedication that it requires.
Her passion and training as gallerists began in Caracas, Venezuela, in 1993 at the Galería D' Museo. There, she devoted fourteen years promoting the visual arts with Zoraida Febres de Irazábal, Nicomedes Febres and Ana Josefina Vicentini.
She first worked as gallery assistants, collaborating with several editions of the Ibero-American Art Fair(FIA), among other projects. This experience helped her strengthen and refine her knowledge and understanding of the art world and intensified her desire to dedicate her lives to sharing and promoting the visual arts. During this incredible journey, she met and developed strong relationships with many national and international artists, gallery owners, collectors, art critics, and museum professionals. This allowed her to deepen her knowledge on important topics such as curatorship, exhibition strategies, and collection management.
After all these years, she is now ready to keep honoring her love for art while working independently.
For her, being a gallerist requires continuous dedication, as well as being prepared to solve problems that arise where are least expected. To her, the many hours behind organizing an exhibition, from the initial concept to the opening, are greatly rewarded with the feeling that brings to have been part of the creative process and to succeed in exceeding the artists' and audience's expectations.
Gerardo Zavarce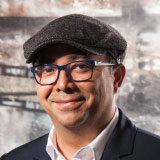 Holds a BA from the Universidad Central de Venezuela (UCV, 2000). He is a researcher, developer and adviser in the area of culture and visual arts. He has taught in the departments of sociology of art, analysis of socio-cultural state, aesthetic seminar, and community service at the arts school of the UCV. He has participated as an organizer and speaker at national and international events, and is a regular contributor at various publications. He currently works as a consultant and researcher at the ONG (Organización Nelson Garrido) and as curatorial deputy director at El Anexo Arte Contemporáneo.
Rosa Ana Orlando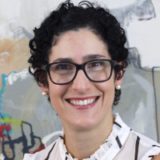 Rosa Ana Orlando is a Museum Specialist with extensive knowledge of art history. She has more than 10 years of comprehensive art collection management experience, as well as exhibition planning and design background.
Her career includes art teaching at College level and Docent experience at a variety of museums. She also has a solid background in marketing and logistics for specialized products. Rosa Ana is an engineer with a Master of Liberal Arts and a Master of Arts in Museum Studies from Johns Hopkins University.
Eva Mendoza Chandas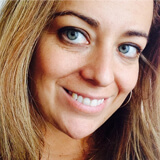 Eva Mendoza is an independent curator, cultural manager and artist. She studied a Master in Arts Administration at Columbia University with a Fulbright and Ministry of Culture Fellowship. Her thesis discusses the situation of Spanish artists working in New York and their professional relation with cultural institutions in New York.
She has previously received a Master's degree in Arts Administration from the Instituto Ortega y Gasset in Spain, and a Master's degree in Art and New Technologies at the Universidad Europea de Madrid. She holds degrees in Journalism and in Humanities, and has been specializing in contemporary art. She took PhD courses in Fine Arts and Modern Categories at the Complutense University, Madrid, Spain.
She curated and organized Region 0. The Latino Video Art Festival of New York at the King Juan Carlos I Center, New York University.
Katherine Chacón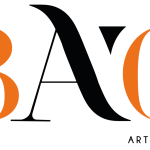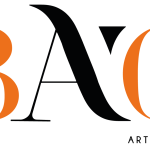 I am a Venezuelan curator and art critic based in Miami, specializing in Venezuelan and Latin American art with extensive experience as art curator and in museums.
I worked at the Museo de Bellas Artes in Caracas, where I operated in the areas of education, registration, research and curatorship. From 1992 to 1994 I was named Chief Curator of the Latin American Art Collection of that museum. My work included the creation and realization of the temporary exhibition program of the department. I acted also as a curator, carriying out several exhibitions of Venezuelan contemporary artists and the retrospective of the Colombian contemporary master Beatriz González (1994).
In 1991 I acted as coordinator of the Venezuelan exhibition at the XXI Bienal de São Paulo, Brasil, 1991.
My work as curator of exhibitions also includes exhibitions carried out in museums and cultural institutions in Venezuela and Latin America, as: "Armando Reverón: Light and warm shadow of the Caribbean" that traveled to Bogotá, Colombia, Santo Domingo, Dominican Republic, San José de Costa Rica, Puerto Rico and Maracaibo, Venezuela; "Geometry as avant-garde" a travel exhibition that was holded in Jesús Soto Museum of Ciudad Bolívar, Barquisimeto Museum, Zulia Contemporary Art Museum and Museo Alejandro Otero de Caracas, and "Synchronous. Arte Joven Venezolano" showed in Cuba and Caracas.
In 2005 I acted, and as Commissioner of the Venezuelan shipment to the 51st edition of the Venice Biennale, Italy.
My activity in this field also has involved numerous lectures, art encounters, forum and others.
I also have extensive experience in museum management since I was Director of three museums in Venezuela–Armando Reverón Museum, Museum of Printing¬¬ and Design Carlos Cruz Diez and Alejandro Otero Museum–where I have worked closely with artists, curators and all the professional staff involved in a museum activities.
For my skills in this area I was nominated, from 2005 to 2008, member on the Management Board of the National Museum Foundation in Venezuela, and member of the Acquisitions Committee of it.